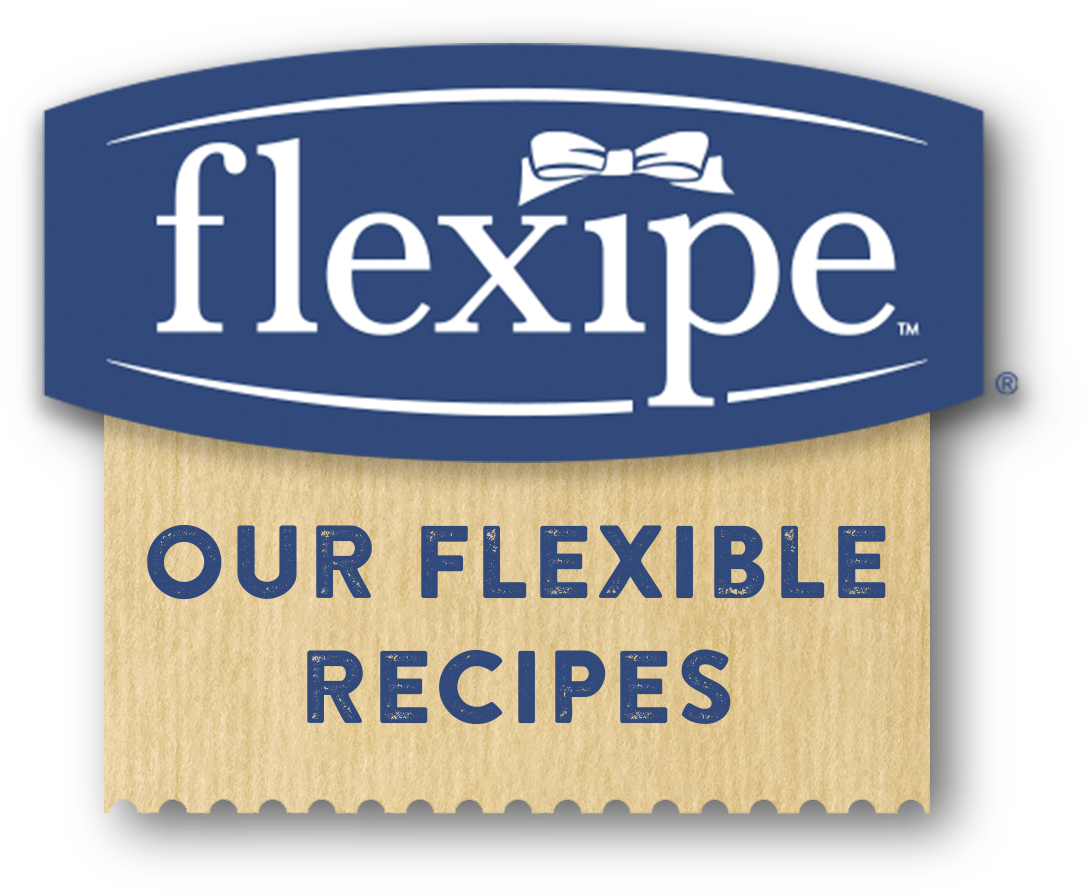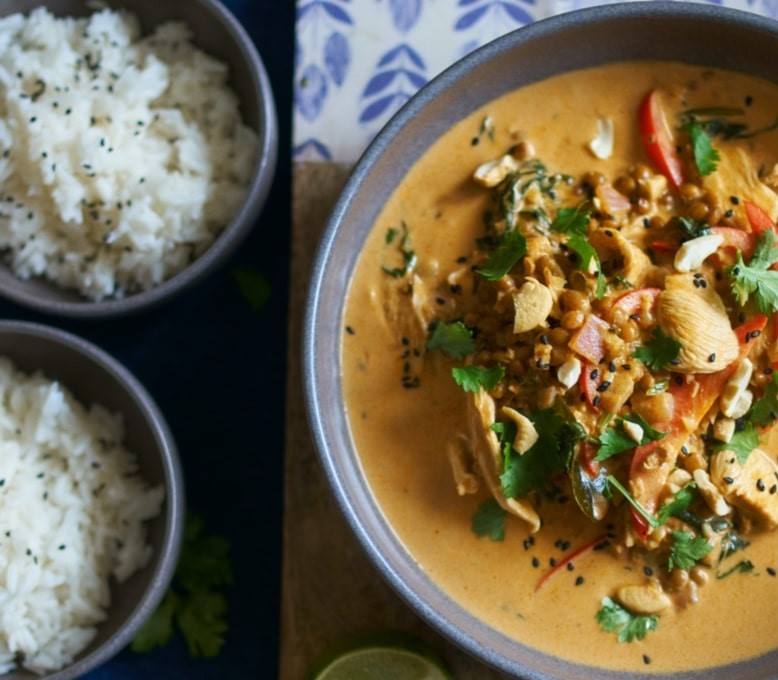 Pick a BASE
Use up FRUIT & VEG
Choose a PROTEIN
Add a MAGIC TOUCH
Flexipes are flexible recipes that are quick and easy to make with the food you already have.
You can twist this easy curry recipe in any way you like. Try it, for example, with chicken to create your own chicken curry, or spice it up to get a Thai green curry.
INGREDIENTS
Pick a Base
Rice, any kind of potatoes
Use up your fruit & veg
Carrots, onion, garlic, spinach or any other leftover vegetables
Add an optional protein
Chicken or fish or lentils
Add a magic touch
1 cup Coconut milk, 1 tbsp Curry paste or powder, 1 tbsp Ginger
Advice
Nutritional values may vary based on your choice of ingredients and serving size
METHOD
Heat oil in a pan over medium heat and cook 1/2 cup of onion with oil. Add 1 clove of garlic, and thumb size grated ginger until softened, about 5 minutes.

Add your 1 cup of potatoes (if any), 1 cup of protein source, 2 cups left over vegetables and part one of the magic touch: the coconut milk (1 cup).

Bring to a boil, reduce heat to low and simmer until tender, about 15 minutes.

Season with curry paste as final magic touch. Serve with rice.
If you have left over spinach (or any other green leafy vegetable), just add right before serving. Tasty with Sriracha or chili garlic sauce on the side. 
Flexipes are recipes that are quick & easy to make, and delicious to eat. Made from food you already have! Get more inspiration to reduce food waste with fun weekly challenges and recipes with our Fridge Night app. Read more on this via this link.