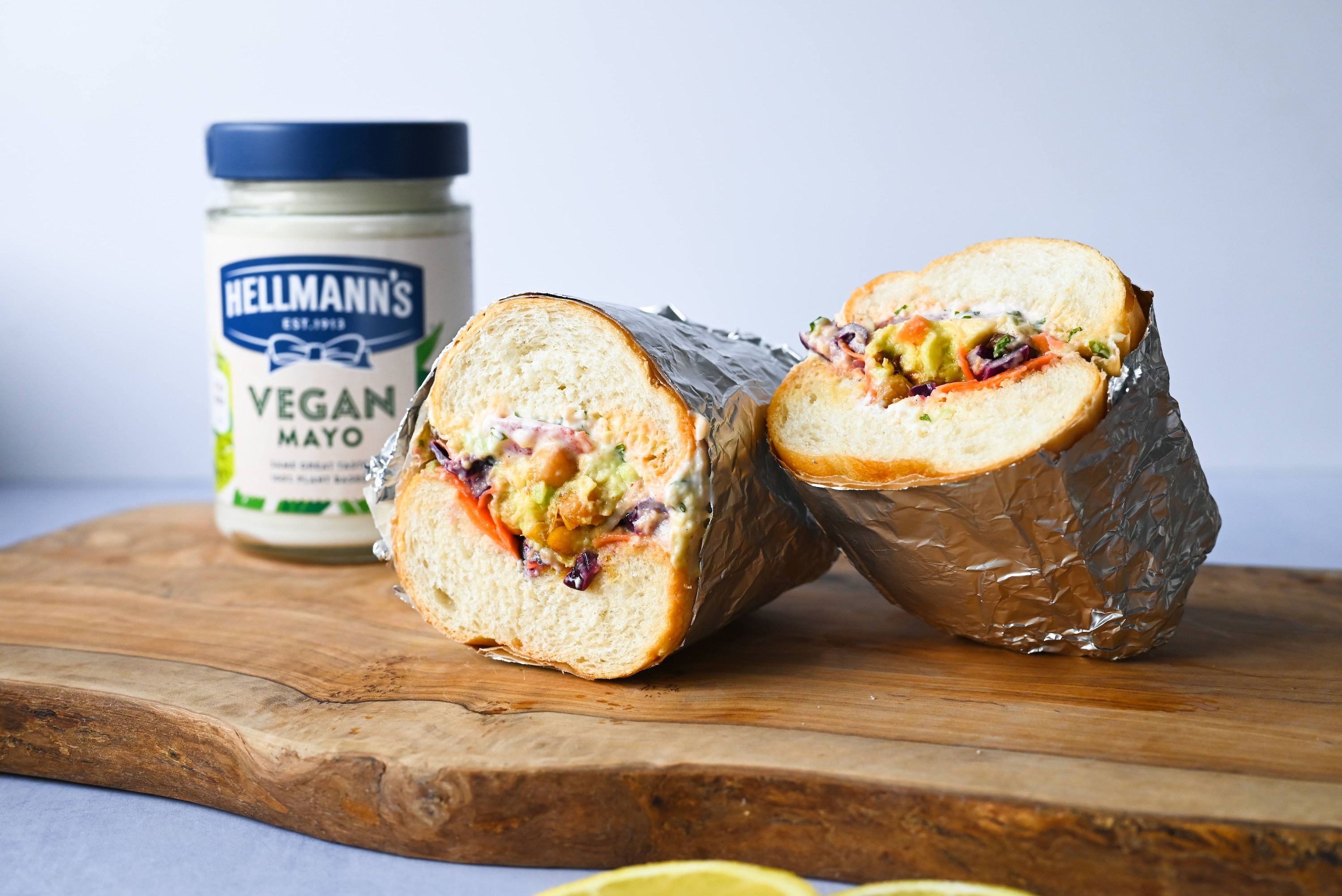 Loaded, tasty, big vegan sandwich featuring our delicious Vegan Mayo.
INGREDIENTS
Hellmann's® Vegan 1 tablespoon
cut in half French baguette
cut in half avocado
2 tablespoon chickpeas
1 tablespoon ras el hanout
50 gram carrots peeled
1 tablespoon coriander
50 gram chestnut mushrooms
50 grams red cabbage thinly sliced
1 tablespoon lemon juice
1 tomato sliced
1 tablespoon olive oil
METHOD
Mix the Hellmann's Vegan Mayo with chopped coriander.

Toss the chickpeas and mushrooms in olive oil, ras el hanout, seasoning and bake in oven at 150c for 15 minutes and leave to cool.

Mash the avocado

Mix the carrot, red cabbage, lemon juice, olive oil, salt and pepper

Toast the baguette and spread with coriander Hellmann's Vegan Mayo

Load with tomato, mashed avocado, Roasted chickpeas & mushrooms, slaw

Slice and enjoy !!