Frying Pan Toastie Pockets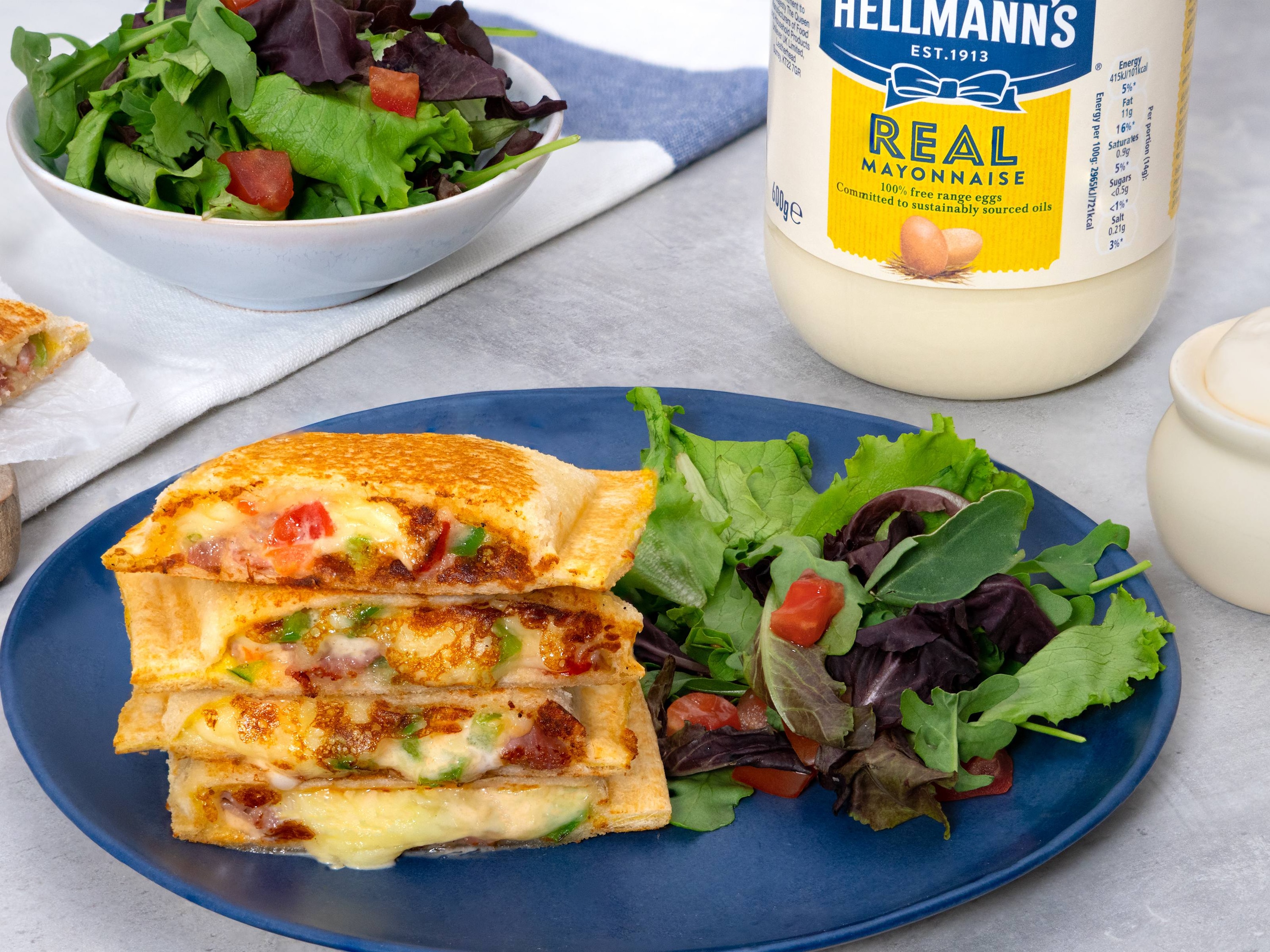 These easy, cheesy toastie pockets will turn that very last lump of cheese into an express snack.
INGREDIENTS
4 slices of bread
3 tbsp Hellmann's Real Mayonnaise
100 g grated cheese
1/2 green pepper diced
1 tomato diced
4 salami slices roughly chopped
METHOD
Neatly stack the bread slices, remove the crusts and freeze them for later use. They make perfect soldiers for boiled eggs, just toast in the oven straight from the freezer for 5 mins or until golden brown.

Spread one side of the bread slices with a thin layer of Hellmann's and flip over. Add the cheese, diced veggies, salami & 2 tbsp of Hellmann's mayo to a bowl, mix well and place a spoonful of the mix in the centre of two slices.

Brush the edges of the bread with water and place the remaining slices on top, mayo side up, and crimp the edges together with a fork to create sealed pockets. toast in a hot frying pan for 3 minutes each side, until golden and crisp with a molten cheese centre.