Super Moist Roasted Turkey COPY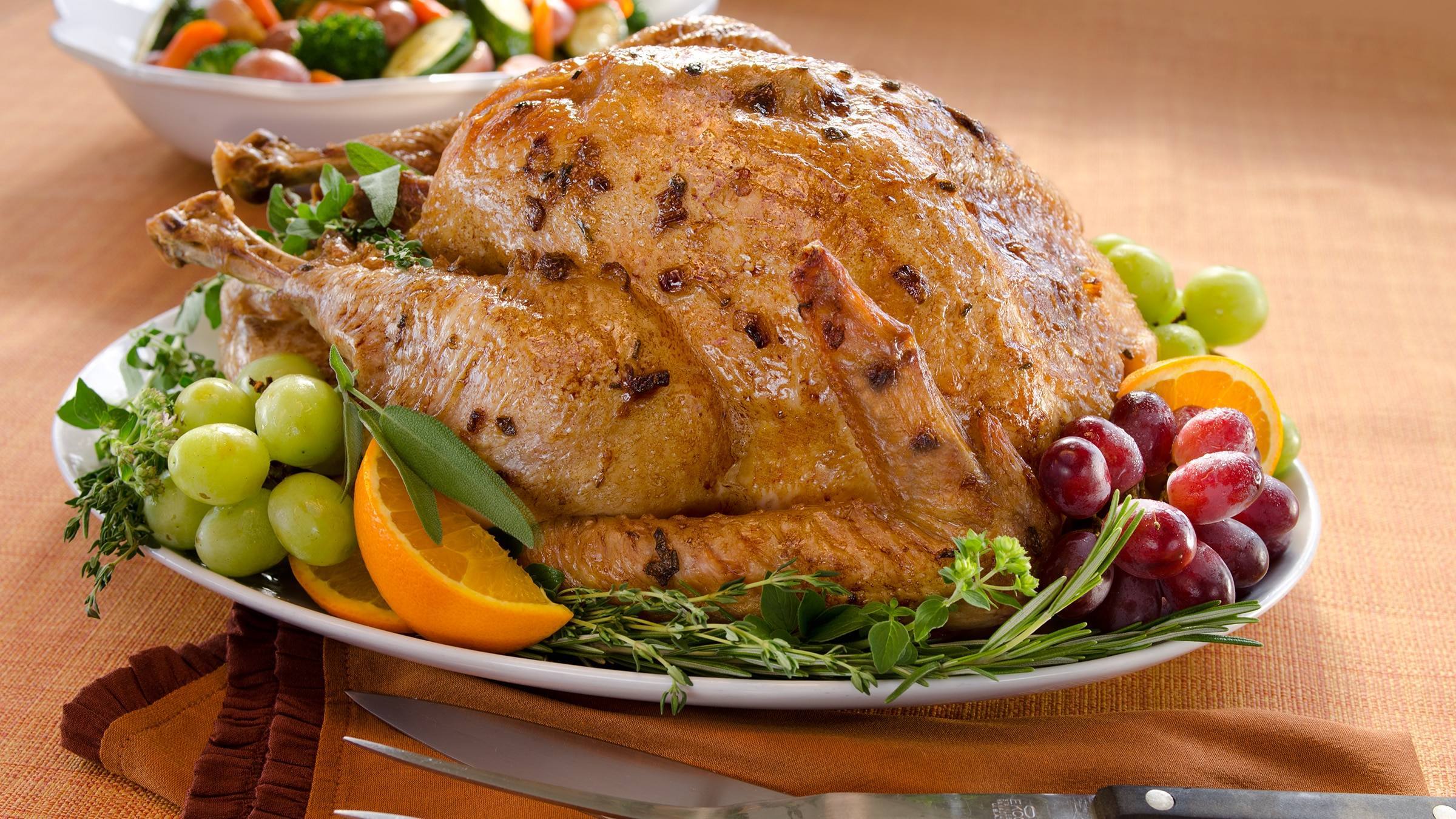 Why not try your culinary skills by making our super moist roasted turkey recipe today, a proven winner and packed full of flavour!
INGREDIENTS
11 lbs. (4.5 kgs) whole turkey
1 cup (250 mL) Hellmann's® Real Mayonnaise
2 Tbsp. (30 mL) Knorr® Chicken flavor Bouillon
1 large shallot or onion, chopped
1 Tbsp. (15 mL) fresh rosemary leaves
1 package Knorr ® Roasted Turkey gravy mix, prepared according to package directions
METHOD
Preheat oven to 425°. Remove giblets from turkey cavities and rinse turkey inside and out; pat dry with paper towels; set aside.

Combine Hellmann's® Real Mayonnaise, Bouillon, shallot and herbs in medium bowl; set aside. Starting at neck opening, gently loosen skin on turkey and evenly spread 1/2 of the mayonnaise mixture under skin. Tie legs together with kitchen string.

Arrange turkey, breast side up, in large shallow roasting pan with rack; rub remaining mayonnaise mixture over outside of turkey. Tent with heavy-duty aluminum foil and roast for 1 hour. Decrease oven to 350° and roast turkey 1-1/2 hours. Remove foil and continue roasting, about 30 minutes, basting occasionally with pan juices, until thermometer inserted in thickest part of the thigh reaches 165°and skin is browned and crispy. Let stand covered loosely with foil 20 minutes before carving. Serve with hot Roasted Turkey gravy.
Tip:
Tip: Instead of fresh rosemary you can use 1 tsp. 5 mL) dried rosemary, sage and/or thyme, crushed.