Rustic Roasted Pumpkin Sandwich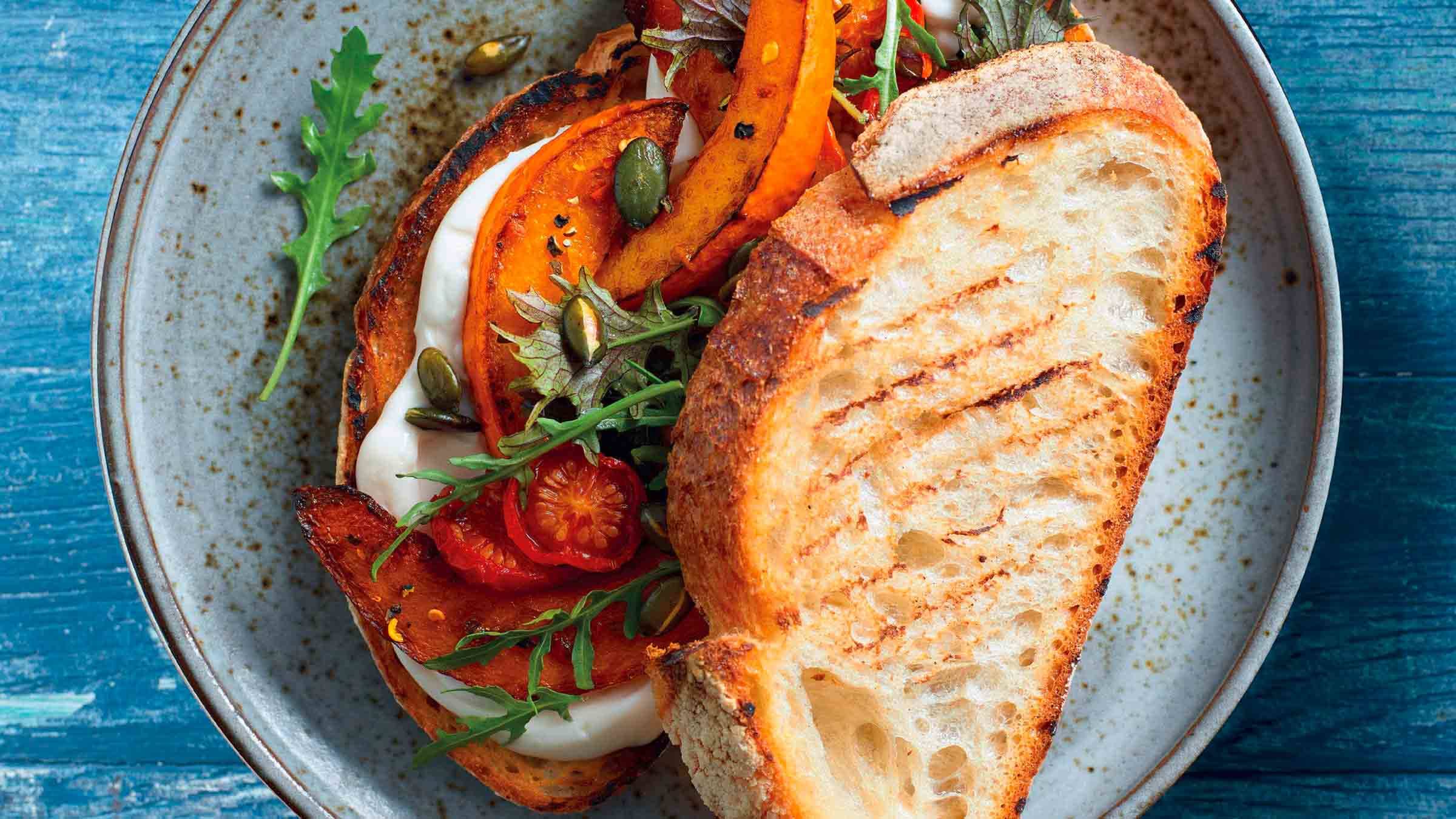 Keep it interesting for your next meal and try our Rustic Roasted Pumpkin sandwich recipe, that's quick and easy to make - what more could you want!
INGREDIENTS
8 ounces (227 g) sliced fresh pumpkin or butternut squash
3 Tbsp. (45 mL) Hellmann's® Vegan
1/2 cup halved cherry tomatoes or grape tomatoes
4 slices sour dough bread, grilled or toasted
1 1/2 cups (375 mL) baby arugula
3 Tbsp. toasted pumpkin seeds
METHOD
HEAT oven to 425°F (220°C). Toss squash with 1 Tbsp. (15 mL) Hellmann's® Vegan on rimmed baking sheet. Season, if desired, with salt and pepper.

ROAST 20 minutes. Remove from oven and turn squash. Add tomatoes. Return to oven and roast 10 to 15 minutes until tomatoes are softened and squash is golden and tender.

SPREAD bread with remaining Hellmann's® Vegan. Evenly top 2 slices with squash, tomatoes and arugula. Evenly sprinkle with pumpkin seeds, then top with remaining bread.