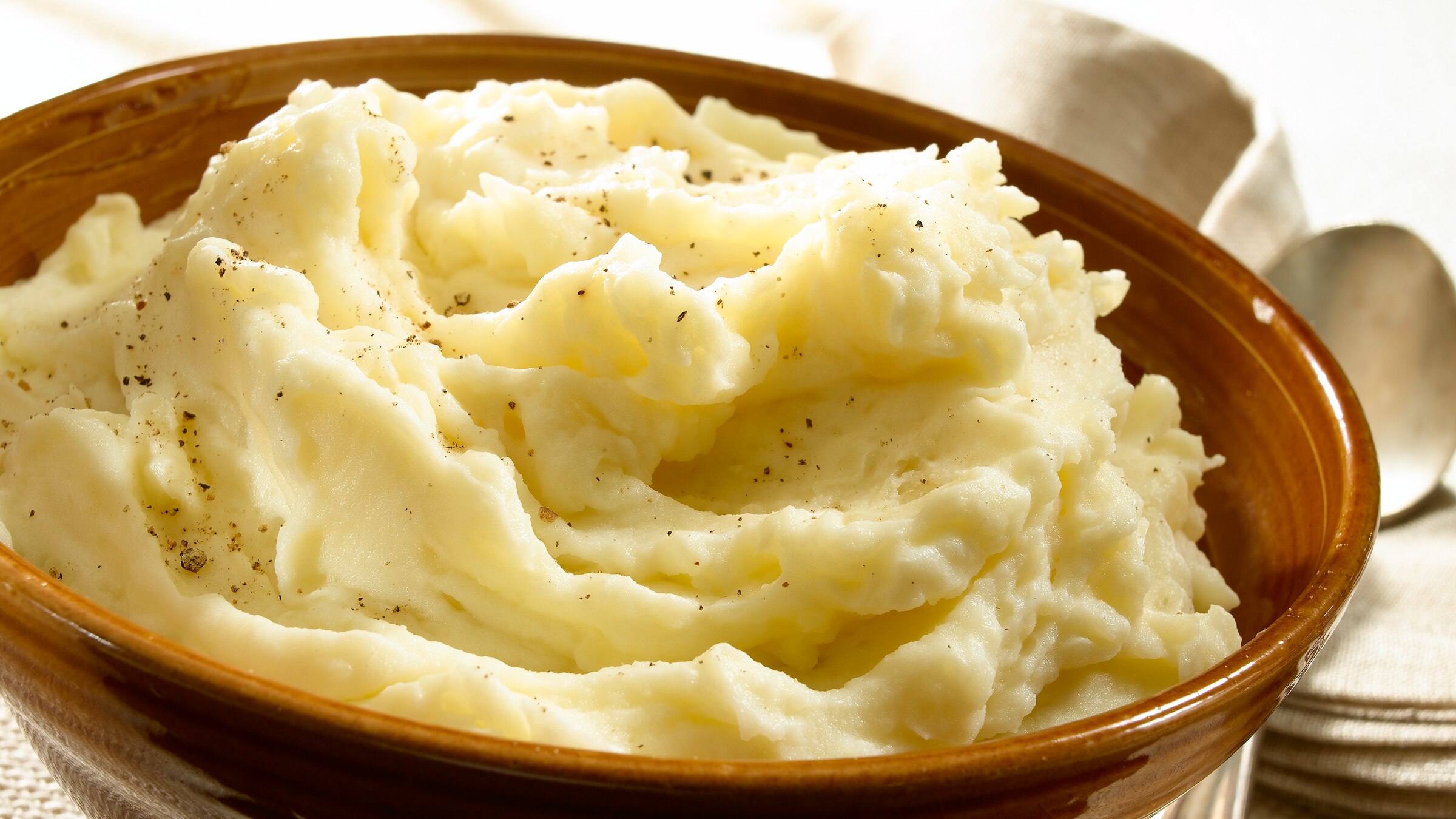 Warm, creamy and soft. These mashed potatoes made with Hellmann's® Real Mayonnaise are the ultimate comfort food.
INGREDIENTS
1 lb. (450 g) all-purpose potatoes, peeled
1/2 cup (125 mL) Hellmann's® Real Mayonnaise
1/4 cup (60 mL) 2% milk (optional)
METHOD
Cover potatoes with water in 2-quart saucepot. Bring to a boil over high heat. Reduce heat to low and simmer 20 minutes or until potatoes are tender; drain. Return potatoes to saucepot; mash.

Stir in Hellmann's® Real Mayonnaise and milk. Season, if desired, with ground black pepper and garnish with chopped chives.
Tip:
Cost per recipe*: $1.11.

Cost per serving*: $0.19.

*Based on average retail prices at national supermarkets.